Last week was my Big Boy's sixth birthday and we walked him to school with cookies shaped like the number six. It's great his teacher allows kindergarteners to bring class treats and greater that my sweet husband made them all, as well as this knock-me-over cake designed after
LINK
, Seattle's new light rail.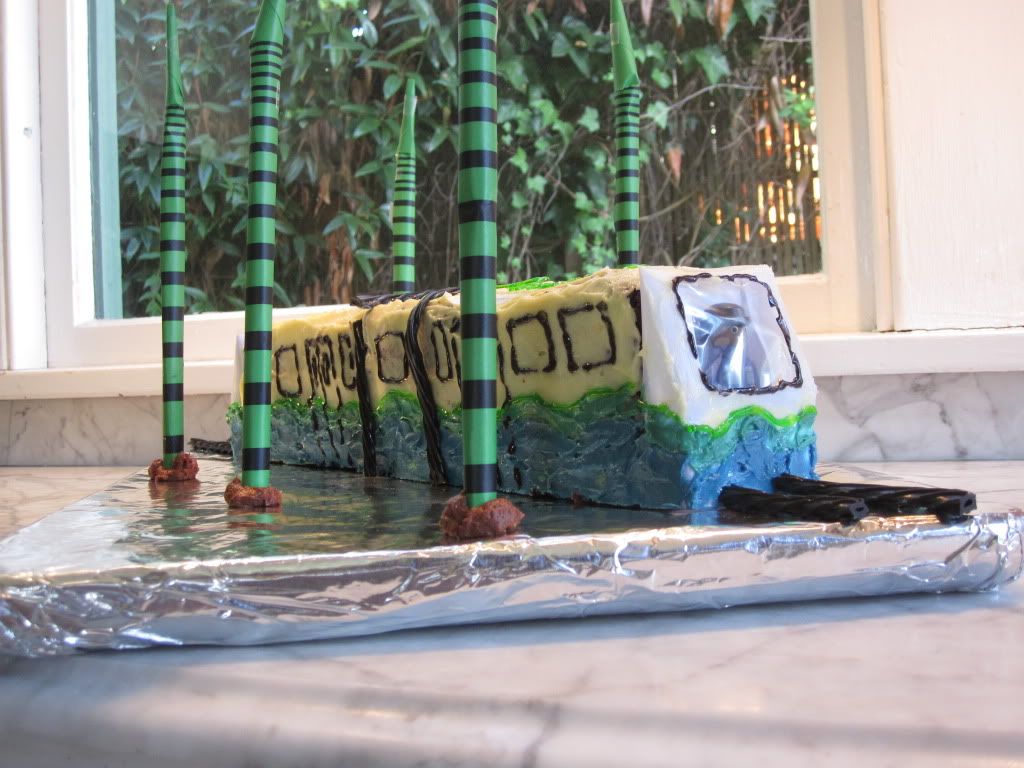 Perhaps my domestic bliss is why I don't read "mommy lit." I'm not interested in reading about the work vs. stay home conflict, having made and lived with my choices with open eyes. Lots of the other perceived staples of mommy-lit (self-sabotaging women old enough to know better, tooth and nail competition over stupid stuff, carpool angst, doofus spouses) have zero appeal to me as plot points.
What's your opinion of "Mommy Lit"?
This week I found the first mommy-lit-light book I'm enjoying,
Saving Face
, a free on-line serial at
Slate Magazine
by my favorite writing lawyer, Dahlia Lithwick. Read past the first chapter (school pickup angst - almost stopped me reading. I hate the "I can't do anything right anymore because I've become a flabby loser with kids boo hoo" whine). After the first chapter it gallups into grown-up friendship, how easily the internet can dominate your life, and the lure of being snarky with strangers. These I like to read about. (Full Disclosure: I too am a former lawyer who misplaced her black suit - but it wasn't Armani -
and
I can't get my post-baby feet into my amazing red suede hiiiigh heels.).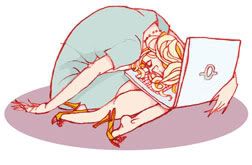 In
Saving Face
Dahlia Lithwick harnessed her loyal readers' efforts for chores like naming characters, one of the the hardest parts of writing. In my first novel I named characters after San Francisco BART train stations because names are soooo hard. For my current book I used the social security database to find popular names in certain decades - workable but boring for given names.
But surnames? If you write, how do you decide on those?
Dahlia poses reader questions at the end of each chapter and incorporates answers into her writing, letting her fans do the research. Amazing collaboration and yet the work is her voice. Read it and come back and tell me what you think.
Want to help with Warrior's Hilt?
Even though it's "finished" I have a few less-than-inspired names for secondary characters and I need a New Jersey suburb location, among other things. If you're interested drop a comment and I'll post more details.