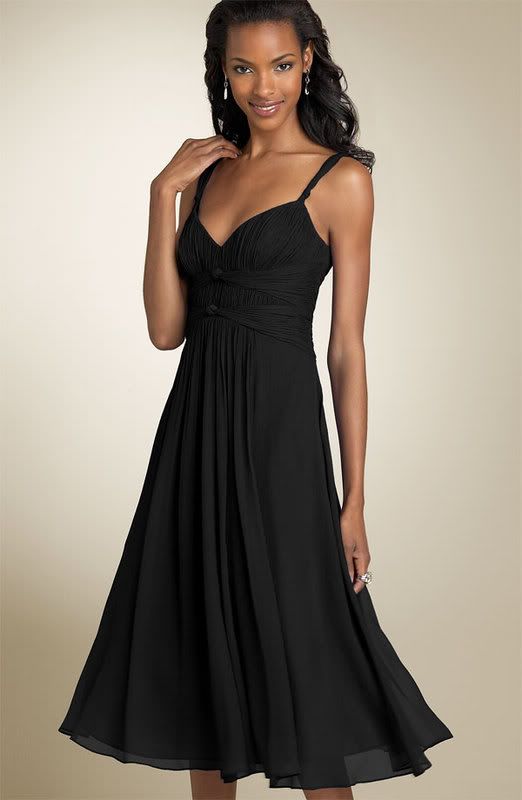 For those of you who haven't lived through a winter in the Pacific Northwest, let me assure you: it's dreary. We don't have anything as exciting as snow. Sure, we get patches of black ice and the occasional late start school day. But generally speaking, November through February is a morass of gray days, persistent drizzle, and perpetually cold, damp feet.
As you may imagine, it's hard to picture summer during such dreary weather. It's even harder to feel all romantic and wedding-plan-y. However. Today was the first sunny day in forever. Not coincidentally, it's also the Sunday of my midwinter break... meaning I'm not feeling grim and resigned about going back to work tomorrow. I have two more days off, people! I'm getting lots of sleep. I'm cooking/baking lots of food made with love and care (as opposed to exhaustion and spite). And I'm finally starting to get excited about wedding planning again.
Why am I telling you? Because I'm zeroing in on my dress for the maid of honor, and I've got it narrowed down to two. I tried to have the maid of honor make the choice, but she's as conflicted as I am (and she'd look great in either dress). So... which do you like better... the Nordstrom's (first picture), or the J.Crew dress (second, pictured in blue, but we'd order in black)? Either way, it's going to be accessorized with a bouquet of light blue hydrangea. Keep that in mind.
And also keep in mind that this is a backyard ceremony--so no stilettos to go with the dress, unless we want her sinking into the lawn. Plus, this is the Pacific Northwest, people: in other words, the Land o' Dress Jeans. We're not insanely formal out here. Finally, the maid of honor is a brilliant veterinarian with many benefit dinners in her future--I'd love for her to be able to wear the dress again.
So. I'd love your vote on the dress... Nordstrom's (1) or J.Crew (2, blue)? And if anyone out there has a line on a cheap place for wedding invitations, I'm all ears! (Yes, I know this post has nothing to do with writing... does that tell you where my focus is lately?)